Your proven lesson plans made me super confident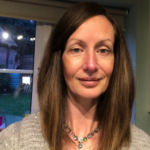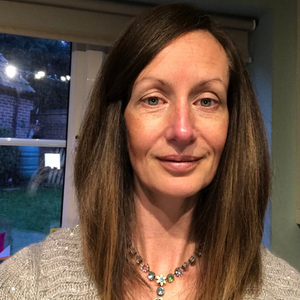 I couldn't wait to tell you this but my first ever two classes of teaching reception today were brilliant. The utter joy and fun was quite overwhelming!
So a huge thank you. There is no way I would have been able to deliver my first ever proper class lessons without you! Given that music in the school has been taught quite differently I have been really apprehensive about doing something so different and it would have been so easy just to do what was done before. But knowing that I could use your proven lesson plans really does mean that I can feel super confident in not only what I'm delivering but why I am teaching in a Kodály inspired way.
Some staff looked dubious, and I would probably have crumbled if I hadn't been so sure of the methodology. I think they'll soon realise the power of teaching in this way.
Can't wait to teach my Year Ones on Monday! And will let you know how next weeks' go.
Kate
Music and Piano Teacher, Lincolnshire
It has changed how I approach everything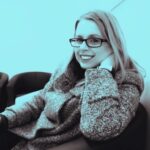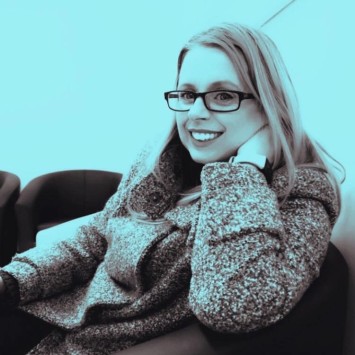 Ever since I found Helen and Doremi Connect I have felt part of such a supportive community. Everyone is so knowledgeable and happy to share their teaching experiences. My students and I are benefitting from the resources and courses available in the membership. I am absolutely transformed and it has changed how I approach everything! Thank you to a Helen and fellow members for all of your wonderful support.
Angela Buckley
Piano Teacher, Waterford, Ireland
Friendly and supportive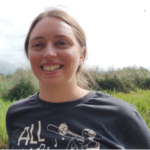 We've all seen those online discussions where someone shares something personal and someone else feels compelled to comment something negative or a put down.
Led by Helen, the Doremi Sofa offers such a lovely, friendly, supportive community where people can share their worries and speak their mind whilst knowing that they are always going to get helpful replies and be treated as a friend. It's not always easy to find lovely places on the internet. It's really special.
Rebecca Willson
Instrumental and Musicianship Teacher, Devon
Re-energised my teaching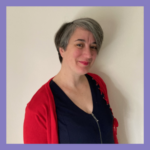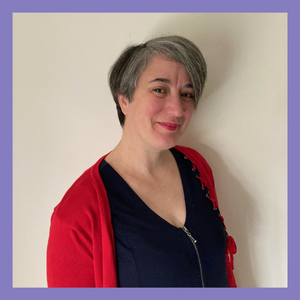 I just want to say thank you to Helen for re-energising my teaching in a way that is almost unexplainable. I am lapping up her ideas with gusto and inserting them all surprisingly easily into all my lessons.
Connecting with the Doremi community has been a delight. Not just because singing do re mi is so much flipping fun! But because Helen is full of knowledge and experience of really teaching what she preaches and continuing to be reflective and outward looking. She is always interested in what's really going on and so, so kind, yet always adhering to the robust principles of the Kodály based learning.
Helen goes above and beyond in support and resources and her expertise is hard to find a match for. Just look at the giants she has sitting on the sofa to know how respected she is and I have no doubt Doremi will go from strength to strength. I'll just try and keep up.
I am so grateful to keep learning and growing in my profession and it never ends. If there is one thing I've learned from becoming a Kodály enthusiast it's you never know it all or even half of it and thank goodness for that. Otherwise I'd be so bored.
Keep doing it. You are amazing and it's very much appreciated.
Thank you, thank you, thank you! From a no longer weary in Wiltshire piano teacher.
Rachel Alderman
Piano Teacher, Wiltshire
My Kodály one stop shop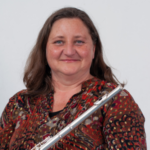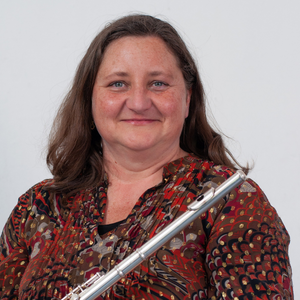 It's great to have a readily available 'one-stop shop' for all things Kodály.
Helen hosts regular live sessions where we not only get to practice our musicianship, but pick up really cool teaching tips and discuss aspect of teaching that are more general eg. setting fees, contracts & imposter syndrome etc.
I recently upgraded my membership to Teach: Piano as I am venturing into this new work with young beginners, and already I'm benefitting loads from Helen's detailed video explanations and adaptable lesson plans.
Helen is not only a great teacher but a fabulous role model too!
Noeline Beesley
Early Years Music Teacher, Wiltshire
Fun, inspiring and beautifully planned teaching strategies
I have been a professional musician for decades, but only discovered the Kodály approach to musicianship and teaching some eighteen months ago. Helen and Doremi have helped open my ears and eyes to what can be achieved as a musician and as a classroom teacher.
Helen's wonderful piano teaching courses have inspired me to start giving piano lessons (something I've put off for years) and barely a week goes by when I am not borrowing from her hugely fun, inspiring and beautifully planned strategies for helping young students improve their musicianship and pianism. Thank you for all your great work, Helen and Rebecca!
Dominic Harlan
Primary Music Teacher, East Sussex
It has transformed my life
I have only been a member of the Doremi Sofa for a matter of weeks and already I feel a part of a lovely musical family. I have attended some really interesting webinars (both live and available off-line) which have increased my musical knowledge. There is always a friendly member to answer a question and it is a very welcoming community to be a part of.
Plus I absolutely love Helen's Musicianship Classes. It is a great way to spend a morning – singing, listening, having-a-go, and learning with like-minded people, all with a sense of fun. Every lesson is not only expertly and lovingly prepared, it is delivered with enthusiasm and care.
Membership has transformed my life, my teaching, my confidence and it has made me jolly happy!! Thank you to Helen Russell for putting herself out there to make all of this happen for so many of us! 🥰🥰🥰
Emma
Primary Music Teacher, Surrey
My weekly treat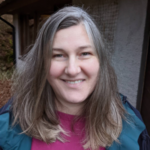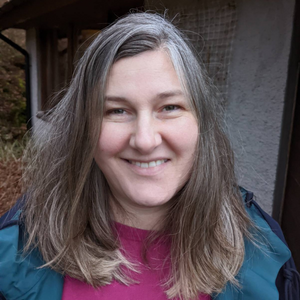 Helen's musicianship classes are my weekly treat. I love the vibe in the group – everyone is friendly and engaged. I feel comfortable to make mistakes in front of the class and to try things outside of my comfort zone, which I think reflects Helen's skill as a tutor and her enthusiasm for all things Kodály and music!
Susie
Amateur Musician, Perth and Kinross
Warm, friendly and fun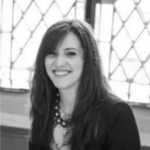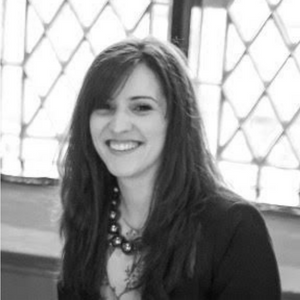 Who would have thought Zoom classes could be so warm, friendly and fun?!
I have two young children so "in person" classes would not have been accessible for me but the content and delivery is at easily as good. It is so well structured, Helen is approachable and clearly knows her stuff!
I started by dipping my toe into Kodály musicianship; now I'm fascinated and want to learn more!
Jo Raffle
Piano Teacher, Derbyshire
The lesson plans are amazing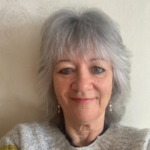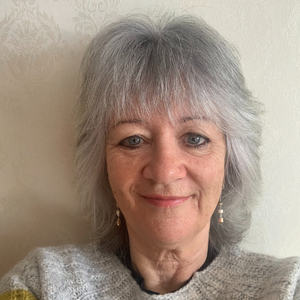 I have learnt so much from Helen. It is a joy to participate in her classes and the online discussion groups are full of fun and learning. There is something there for Kodály enthusiasts at any level. Helen is always encouraging, non judgemental and full of energy and has made my Kodály teaching so much easier and more organised. Her "microstep" lesson plans are amazing.
Anne Kavanagh
Piano Teacher, Waterford, Ireland
I can't recommend it enough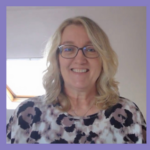 I have really enjoyed being a member of the sofa. The interviews have been a fascinating insight into others' Kodály journeys and teaching ideas and are always food for thought. The solfa scales sessions, have definitely helped my fluency and I can watch again and again. I can't recommend the Sofa enough.
Carole
Primary Music Teacher, London
Space to share ideas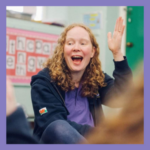 I love being with like-minded people, having a space to talk, listen and share ideas. Learning new ways to do things.
Lucy
Music Education Specialist, Gwynedd, Wales
I love Doremi Connect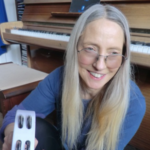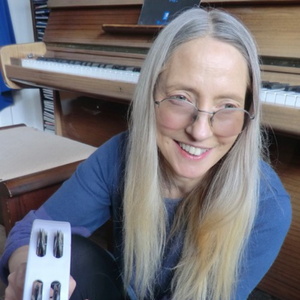 Helen's classes are so much fun and incredibly supportive. I have gained so much confidence and understanding of music theory, and the resources are great too.
The whole community helps you to feel connected and there is so much expertise and experience available.
I love Doremi Connect… and I HAVE got the t-shirt 🙂
Es Hoyle
Community Musician, Worcestershire
Community Music Malvern
Supportive and inclusive
I joined Helen's musicianship class and the Doremi community having been inspired by the Kodály summer school I'd attended in 2019.

I'm so glad I did! It has provided a meaningful focus, as well as a lovely bunch of musical friends, which helped support me through the lack of social and musical contact due to lockdowns and being required to shield.

Helen's supportive and inclusive approach in class creates an environment where we can thrive individually and as a group.
I have been able to meet my own personal goals and can clearly see my progress through Helen's carefully structured lessons, which is very motivating.
Deanna
Instrumental Teacher, Oxfordshire
I wish I'd found you years ago
Helen's training is outstanding.
I no longer feel required to seek out or invent things to fill in the "understanding gaps" left by some other materials. Instead I am free to use Helen's microsteps as a stable springboard for my own inspiration/creativity.
Plus I can still use my favourite pieces from before, but looking through the Doremi microsteps lens has changed how I use them.
Each time I use a lesson idea from her scheme, I am struck afresh by its logic. Repeating the lessons fascinates me because each child responds differently – and the thing they have in common is that they succeed, in their own way.
It's transformed my teaching and finally given me the confidence to charge what I'm worth.
And it is a pleasure to be part of the encouraging, inspiring Doremi online community with interesting posts, fun sessions and more….
I have been taking Helen's weekly musicianship classes for over a year and it has totally brought my largely rote-learned theory skills to life, therefore also giving me deeper insight into how I can teach this myself.
I've gone from being a curious outsider to an evangelical insider!
I am so happy to be here and tinged with quite a bit of emotion because I wish I'd found you years ago!!
Estelle Pringle
Piano Teacher, North Yorkshire
My confidence has grown
I really enjoy the musicianship classes. They are well structured, building my knowledge step by step, in a way one cannot fail. Helen and the other tutors are very patient and helpful and one is encouraged to ask questions if you do not understand. The classes are also really good fun with laughter.
I am also a Doremi member. Most of the sessions are recorded for later viewing if you want to check something or to catch up is you miss one of the many events offered. These are on a safe site for members only. The costs are very good value for money and I have really benefited, grown in confidence and seen both my piano playing and singing improving in ways I did not think was possible. Many thanks.
Diana
Amateur Musician and Special Needs Teacher

I feel so lucky
Thank you so much. I feel so lucky to have the Doremi Sofa members' expertise at the click of a mouse!
Fiona
Music Teacher, Hertfordshire