Doremi Sofa Community
Join our warm and friendly community on the Doremi Sofa. Members can access all included Doremi Sofa Monthly Goody Bags and join our exclusive Facebook group.
Each month our latest Goody Bag brings an interview with someone fascinating in the music world, solfa practice sessions and a monthly Zoom social where we get to know each other, share our worries and successes, put the world to rights and have a good giggle. Connect with other musicians just like you! You have to bring your own coffee and cake though!
Recent interviewees include Kodály guru Esther Hargittai, saxophonist, author and decoloniser of the music classroom Nate Holder and teacher of welsh music Lucy Clement-Evans.
Musicianship and Teacher Training
Learn how Helen Russell uses notation software Musescore to easily create smart resources for your students. As a published choral arranger and piano method author, Helen has chosen Musescore to make her high quality professional resources. Join Helen live at 1:30pm (GMT) on Tuesday 27th October 2020 on Zoom. Or watch the recording later.
Music and singing has never been so important. It calms the mind, increases confidence, self-esteem and focus. All Helen's classes are full of heart, humour and the very best quality singing and musicianship teaching.
Helen combines her experience teaching adults and children pop vocals and piano with her dedication to the highest quality musicianship and music education. Share successes, encourage each other and make meaningful connections with new friends.
Join Doremi Piano author Helen Russell as she takes you on an interactive tour of her piano method for children. Learn how Helen introduces the fundamentals of music, pulse, rhythm, pitch using the Kodály Approach. Smoothly integrating singing and games with the physical challenges of learning an instrument.
You can join us live on Zoom at 1:00pm (London UTC+1) on Friday 16th October 2020 or watch again at your convenience. Book Now.
Weekly 40 minute solfa scales practice with Rebecca Willson. Classes available at elementary and intermediate levels.
No more lost notebooks, no more confused parents or forgetful students, plus no Covid-19 surface transmission as it's totally contactless for our new contactless world. Helen shows you how she uses technology in her Contactless Digital Lesson Notes Training.
Homework notes can be multi-media with images, web links, videos, all sorts
Shared lessons are a breeze – only one set of homework notes and all the families receive them.
Save time when setting similar homework with a quick copy, paste and tweak!
Planning lessons is easy when you have access to every detail of their lesson
See more courses and assessments
Doremi Piano – Kodály Piano Method
Join Helen on an interactive tour of the series by signing up for Doremi Piano Overview and Teaching Tips
Sing and Play introduces the fundamentals of music, pulse, rhythm, pitch using the Kodály Approach. Every song in the book has a game or activity to go with it. Your students will have so much fun they will hardly notice they're learning!
Learning through play is the aim though. So we also have games cards and flashcards to make your lessons even more fun. Your students will love using the dogs, clowns and snails to create their own pulse pictures and rhythms with the Game Cards.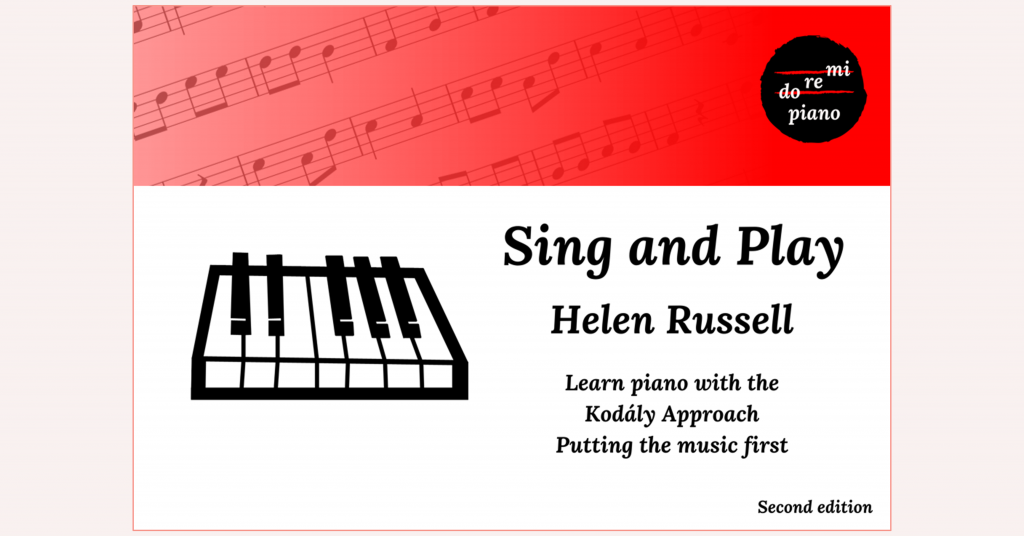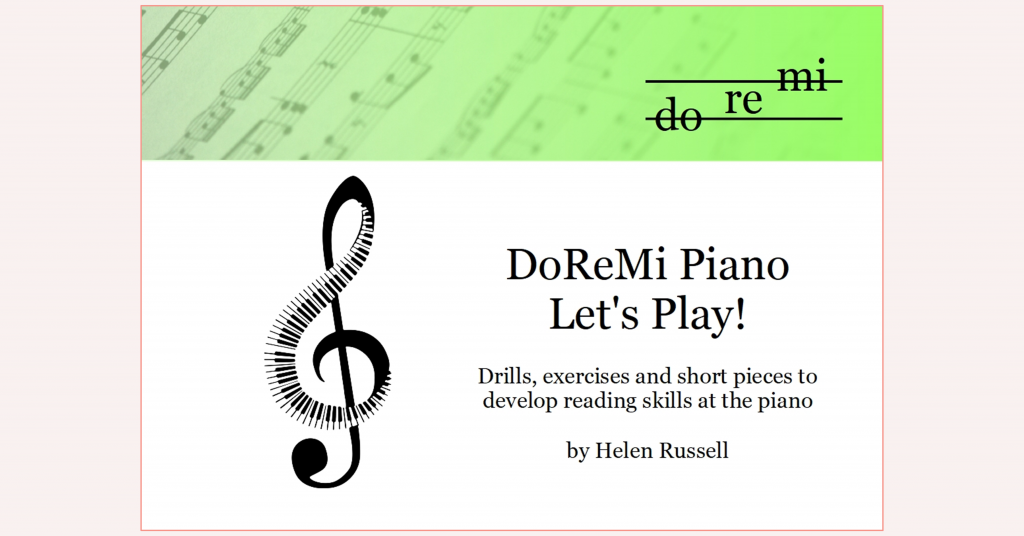 Move onto the Grand Staff and absolute letter names and refine their reading skills with Let's Play. A fantastic resource for sight reading practice too. Even students who haven't started lessons with the Doremi Piano approach can jump in here to learn or consolidate Grand Staff reading skills.
Continue with Going Wild. This contains fun traditional animal songs. It starts with mrd and moves onto more complex tonesets involving hand movements but with relatively simple accompaniments to ensure the student moves forward with confidence. Uses the keys of C, G, F and D majors.
Classical Kick-Off is a great introduction to classical piano music. 10 pieces carefully selected to inspire students who are Initial to pre-Grade 1 and includes pieces composed by Türk, Vogel, Dunhill, Gurlitt, Reinagle and Haydn. It can also be used by students who have not learnt through the Doremi Piano method.
Shop