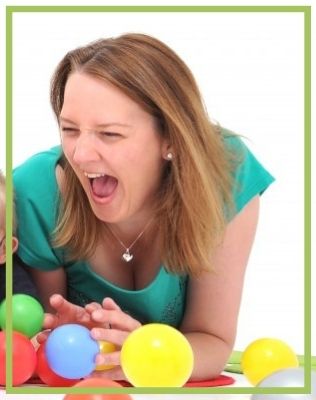 What do people say about Helen Russell's classes?
"Helen, your classes are a joy. I come away with the very best of ear worms, things to practice, things to consolidate and things to learn. Love it."
"Fun and inspiring! Quite apart from the brilliant musical presentation, Helen is such a whizz with the graphics!"
"May I thank you and applaud you for your great teaching. I am particularly grateful for your sensitivity with me given my tentative hold on some of the material. I really enjoyed it all."
Founder and Director Helen Russell BSc(Hons) PGCE ATCL BKC is a piano, singing and musicianship teacher and choral musical director in Worcester, UK and online.
Helen is the author of the Kodály inspired piano method Doremi Piano and the Founder of Doremi Connect, an online community for musicians to be nurtured and encouraged to develop lifelong learning. Helen is also an choral arranger for Sheet Music Plus and arranges pop songs for community and school choirs with solfa included.
A passionate advocate of the Kodály Approach to music education, Helen works for the British Kodály Academy as a tutor and member of their Education Planning Board. Having attended every BKA residential since 2013 she has been fortunate to study Kodály musicianship with the very best tutors including Esther Hargittai, Lucinda Geoghegan, Dr Árpád Tóth, Bori Szirányi, David Vinden, Dr James Cuskelly and Dr Lászlo Nemes.
Helen studied extensively with Dr Gillyanne Kayes to develop her vocal technique and pedagogy, and completed her Associate Diploma in Instrumental and Vocal Teaching with Trinity College London with the support of the Curious Piano Teachers. She also achieved a High Distinction in the British Kodály Certificate in Primary Music Education.
Helen splits her time between her music career, looking after her two boys and volunteering as a Scout Leader.
What do people say about Rebecca Willson's classes?
"That was amazing, very impressive!"
"Loved it, thank you."
"Fabulous fun, thank you!"
"I love a challenge – and that was a challenge. Thank you Rebecca."
"Fantastic. A real work out for the brain!"
"I have attended all of Rebecca's sessions they have really helped my fluency."
"Rebecca's singing is really impressive! This was thorough and really helpful."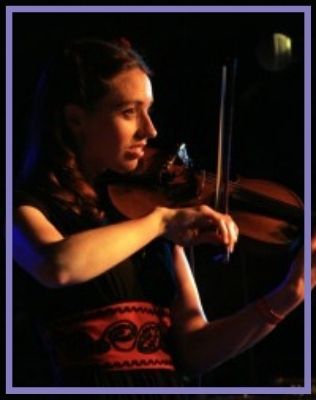 Rebecca Willson MMus is an instrumental and musicianship teacher in Devon. After studying for a MMus at Brunel University she trained with the British Kodály Academy and attended summer courses at the Kodály Institute in Hungary. Rebecca teaches violin, piano and musicianship to children and adults in Devon and online.
Along with Helen, Rebecca works for the British Kodály Academy as a tutor and a member of their Education Planning Board.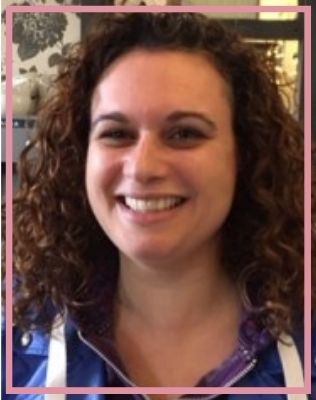 What do people say about Hannah Grant's classes?
"Brilliant! This really had me buzzing."
"Wonderful music and fantastic activities that made me fall in love with a familiar piece of music all over again."
"I don't want to finish, can we keep going all evening?"
"A revelation! I learned loads. Thank you Hannah"
"Great! Gave me ideas and also an enjoyable experience."
"Some great ideas for extended listening activities."
Hannah Grant studied Oboe and Cor Anglais on the performers degree at Trinity College of Music. The degree, of which Yehudi Menuhin was the president, consisted of Kodály taught by Yuko Vinden, instrumental teaching, orchestral studies, chamber music, recitals and conducting. She won the London Mozart Players Prize for outstanding performance, amongst other awards, with her trio.
On leaving college, Hannah continued to play orchestrally and teach Oboe for Hertfordshire Music Service. She became one of the counties oboe specialists, helping lead double reed days and performances. She wrote and implemented her own oboe curriculum which used numerous Kodály principles.
In 2014 Hannah started to train in and teach class music. A year later she began musicianship lessons with David Vinden and attended her first BKA summer school. She now teaches curriculum music using the Kodály philosophy and is constantly delighted in the children's ever growing musical ability. Having completed the British Kodály Certificate she is now studying at the Kodály Pedagogical Institute of the Liszt Ferenc Academy in Kecskemét, Hungary. She was lucky enough to spend last year at the Institute and is continuing studying with them remotely now she is home. She will continue to study and teach the Kodály philosophy forever more…!
.