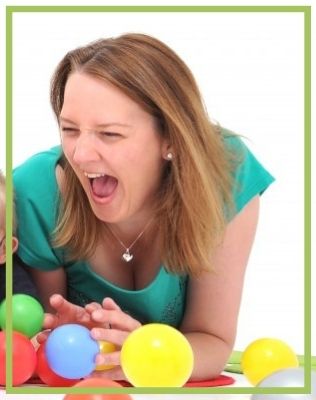 Hi, I'm Helen Russell and I'm obsessed with helping you develop your skills to create the most effective and fun lessons for your students, so your time and energy can be spent creating lightbulb moments and your students will feel confident and successful.
Before I discovered the Kodály Approach I often struggled to explain complex musical concepts to my students, and didn't have a reliable strategy to identify where they were going wrong in their understanding or performance. It was hard work.
Since discovering the Kodály Approach I have spent the last 10 years studying, and applying it to my teaching. Innovating, trialling and refining with hundreds of students just like yours, and I can't wait to share my expertise with you.
I have also spent most of the last decade working for the British Kodály Academy as a tutor and member of their Education Planning Board. I've been so fortunate to study Kodály musicianship and pedagogy with the very best tutors including Esther Hargittai, Lucinda Geoghegan, Dr Árpád Tóth, Bori Szirányi, Dr Michael Bradshaw, David Vinden, Dr James Cuskelly and Dr Lászlo Nemes. 
I even found time to grab a few more letters after my name? Wanna see them? Helen Russell BSc(Hons) PGCE ATCL BKC - whooo! Hope you're impressed!
I am particularly proud of my BKC - British Kodály Certificate in Primary Music Education (Level 3) as I was awarded a High Distinction, in addition to my High Distinction for Kodály Musicianship Level 9 from NYCoS.
I also studied extensively with Dr Gillyanne Kayes to develop my vocal technique and pedagogy, and completed the Associate Diploma in Instrumental and Vocal Teaching (that'll be the ATCL) with Trinity College London with the support of the Curious Piano Teachers.
In Worcester, UK - where I live - I teach piano, singing and musicianship and direct community choirs. I also arrange pop songs using solfa for Sheet Music Plus - you might have heard a few at some BKA events over the years!
And when I'm not doing music stuff I am usually looking after my two boys or volunteering as a Scout Leader. Although recently I've started colouring in - yes that's a real hobby!!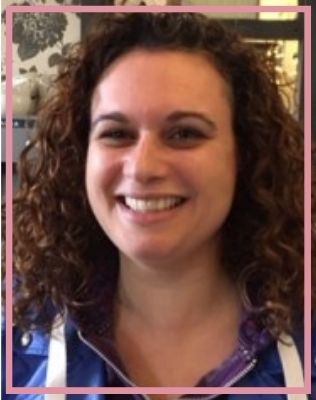 What do people say about Hannah Grant's classes?
"Brilliant! This really had me buzzing."
"Wonderful music and fantastic activities that made me fall in love with a familiar piece of music all over again."
"I don't want to finish, can we keep going all evening?"
"A revelation! I learned loads. Thank you Hannah"
"Great! Gave me ideas and also an enjoyable experience."
"Some great ideas for extended listening activities."
Hannah Grant studied Oboe and Cor Anglais on the performers degree at Trinity College of Music. The degree, of which Yehudi Menuhin was the president, consisted of Kodály taught by Yuko Vinden, instrumental teaching, orchestral studies, chamber music, recitals and conducting. She won the London Mozart Players Prize for outstanding performance, amongst other awards, with her trio.
On leaving college, Hannah continued to play orchestrally and teach Oboe for Hertfordshire Music Service. She became one of the counties oboe specialists, helping lead double reed days and performances. She wrote and implemented her own oboe curriculum which used numerous Kodály principles.
In 2014 Hannah started to train in and teach class music. A year later she began musicianship lessons with David Vinden and attended her first BKA summer school. She now teaches curriculum music using the Kodály philosophy and is constantly delighted in the children's ever growing musical ability. Having completed the British Kodály Certificate she is now studying at the Kodály Pedagogical Institute of the Liszt Ferenc Academy in Kecskemét, Hungary. She was lucky enough to spend last year at the Institute and is continuing studying with them remotely now she is home. She will continue to study and teach the Kodály philosophy forever more…!
.