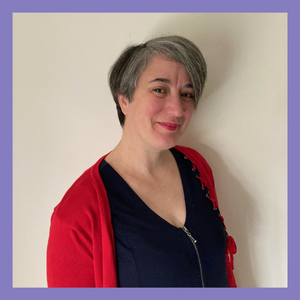 I just want to say thank you to Helen for re-energising my teaching in a way that is almost unexplainable. I am lapping up her ideas with gusto and inserting them all surprisingly easily into all my lessons.
Connecting with the Doremi community has been a delight. Not just because singing do re mi is so much flipping fun! But because Helen is full of knowledge and experience of really teaching what she preaches and continuing to be reflective and outward looking. She is always interested in what's really going on and so, so kind, yet always adhering to the robust principles of the Kodály based learning.
Helen goes above and beyond in support and resources and her expertise is hard to find a match for. Just look at the giants she has sitting on the sofa to know how respected she is and I have no doubt Doremi will go from strength to strength. I'll just try and keep up.
I am so grateful to keep learning and growing in my profession and it never ends. If there is one thing I've learned from becoming a Kodály enthusiast it's you never know it all or even half of it and thank goodness for that. Otherwise I'd be so bored.
Keep doing it. You are amazing and it's very much appreciated.
Thank you, thank you, thank you! From a no longer weary in Wiltshire piano teacher.
Rachel Alderman
Piano Teacher, Wiltshire