Want to start using
THE KODÁLY APPROACH
in your piano lessons?
How long have you known about the Kodály Approach but haven't taken that first step?
I first heard about it AGES before I started to use it in my teaching. And now I can't live without it! Everyone who comes on our courses says "Why didn't I know about this before?!" I'm determined to help smooth your way from lurker to an expert! And getting started is the first hurdle.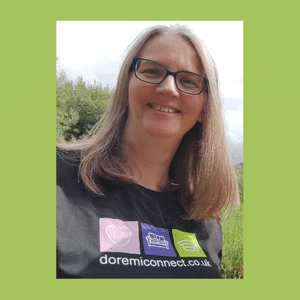 Take that first step with me!
Helen Russell BSc(Hons) PGCE ATCL
British Kodály Academy Tutor and Education Planning Board
Author of the Kodály-based Doremi Piano
Tutor for Doremi Teach: Piano
Teacher of hundreds of piano and singing students using the Kodály Approach
Super friendly and nurturing
Scout Leader in rainy Worcestershire
I will teach you the simplest and most effective activities to …
… demystify that Kodály thing and finally get started
… reduce the anxiety that comes with trying something new
… engage your students in a new way so they can't wait to learn more
But I'm not just giving you "the fish"
I'm going to teach you HOW to fish, by teaching you the pedagogy behind the approach so you can customise it for YOUR current teaching style.
Sounds pretty cool, right?​
And at the same time YOU will…
… improve your singing confidence
… gain strategies for multiple contexts
… worry less about practice, books and exams!
Join Kodály Kickoff for Piano Teachers
I'm obsessed with helping teachers like you benefit from the power of the Kodály approach. And I know the first step is the hardest so join me this January and Kickoff your Kodály journey.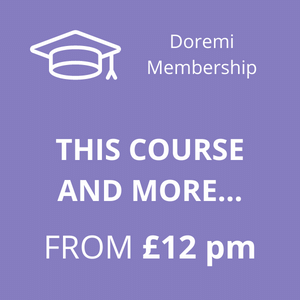 £12 per month for Doremi Sofa membership or £47 per month for Doremi Teach: Piano membership. Cancel anytime. Find out more about membership options here
What do our members say?
"I worried before starting that I would have to let go of my own ideas and my favourite pieces from my years of teaching. Would I be able to integrate my "absolute bangers" that my kids enjoy? I needn't have worried. I was able to do both.
However, looking through the Doremi Microsteps lens has started to change how I use my old teaching materials.
Helen's skills and strategies get applied to everything I teach. Even when it's not one of her Doremi activities. It's transformed my teaching and finally given me the confidence to charge what I'm worth.
I've gone from being a curious outsider to an evangelical insider!
I am so happy to be here and tinged with quite a bit of emotion because I wish I'd found you years ago!!"

Estelle, Piano Teacher
"I've been wanting a Kodály focus for piano teaching for a while now. Not all of what works for singing is appropriate for piano. And I think Helen's great – so I love to learn from her!"

Annabel, Piano Teacher
"I love your delivery and how you make everyone feel relaxed and involved. I already feel more confident. My students love it!"

Kate, Piano Teacher
"I had some great lessons this week with my little kids. I used the Lesson 1 plan and we had great fun. Thank you Helen for your hard work."

Angela, Piano Teacher
"I'm so glad that I embarked on this Kodály piano journey! We worked on high and low, looked at the music and my student played them on the piano. Then she wrote it all out. Brilliant! At the end she said, "I did well today didn't I?" Yes she did 😁🎶🥳"

Lucy, Piano Teacher
What happens when I join?
#1 Check your email for instructions on how to gain immediate access to the course content
#2 Watch each video as many times as you like
#3 Add comments to each lesson to share your questions and reflections
#4 Email Helen with questions, observations and ideas for future sessions
#5 If you're a Doremi member – post on our private Facebook group for faster access to Helen and other Kodály experts
#6 Look out for the next Live Q&A session to join
#7 Feel supported and confident with activities and strategies to get you started
Don't fancy attending live? No problem. You can either Zoom in on mute with your camera off, or you can just watch the recordings.