A Wintery Song for Young Musicians this Christmas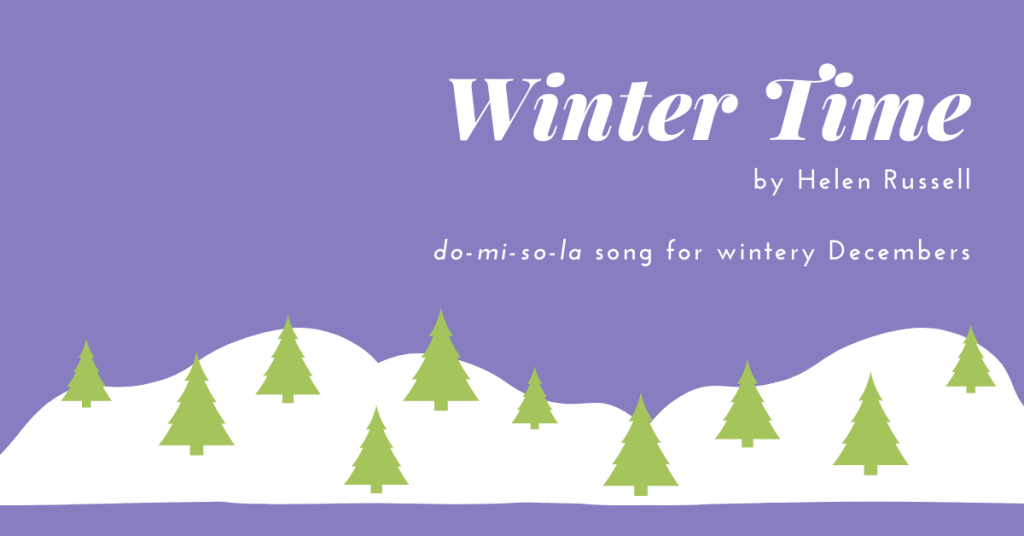 Hot pork rolls, hot chocolate and crêpes, that's what kicks off Christmas for me.
Yesterday my sons' school had a teacher training day so instead of working, we piled into the car, fought through the crammed car park and spent the afternoon walking the cold streets of Worcester at the Worcester Victorian Christmas Fayre.
I'm not fussed for the gift stalls. But I LOVE the street food. Can I eat enough to cover lunch and dinner? I can but try!
And of course listening to the Christmas music, from cheesy pop to authentic folk. I love it all.
But as a music teacher I'm often stumped at what to sing with my younger students.
I need something in a suitable range and pitch for their age.
Ideally acapella so we can hear their lovely singing.
And to be honest, I don't really want references to religion or Christmas because not everyone celebrates and we want to be as inclusive as possible.
Well, on Wednesday night I ran a workshop for Doremi members where I taught them all the wintery songs I use with my singing, musicianship and piano students that meet all of the objectives above.
And I want to share one of those songs with you.
I wrote it in 2019 for a class who were preparing the new note do. They loved it so much that I used it in all of my primary classes AND with my piano students too! Who, depending on their level, played it on the black keys and transposed onto various white keys and wrote their own accompaniments.
It's called Winter Time and each verse describes a different element of December life familiar to children in the UK.
Or if you're a Doremi member, pop onto the Dashboard to watch the replay of the workshop and download all the songs featured.​​