Do you want to get started on your own Kodály musicianship journey?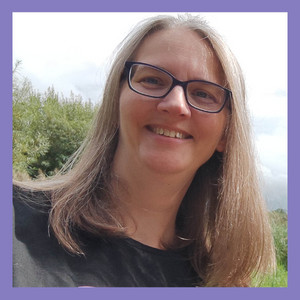 Hi, I'm Helen Russell and I created Solfa from Scratch to help musicians and teachers get to grips with the basics of Kodály musicianship.
In my video course, I will get your heart singing and your brain pumping. The lessons instantly accessible and you can work through as fast or as slowly as you like. Plus I will just be one email away if you get stuck or have questions.
Want to get to know me better? There's more about me on my About page.
Frequently Asked Questions
This class is suitable for
total beginners
musicians who are new to solfa and Kodály musicianship
teachers who would like more confidence teaching music
You get access to the video course and downloadable resources straight away! No waiting for content to be released to you, just jump in.
Nope, but you're very welcome to become a Doremi Member and gain access to this course, our live and recorded musicianship sessions and so much more. Including our other courses, community, resources and teaching curriculums.