Want to improve your teaching with the Kodály Approach and hang out with like-minded music teachers?
We're ready to welcome you to our virtual musical staffroom. Once you're part of the warm and friendly Doremi community, Helen and the gang can get to know you better and help you feel more supported and confident in your teaching.
As a Doremi member you will ...
… connect with like-minded Kodály geeks
… be inspired and supported with your music and piano teaching
… develop your own musicianship skills
... benefit from the practical support and advice of our Kodály experts
... improve your confidence as a teacher AND musician
... worry less and never feel alone again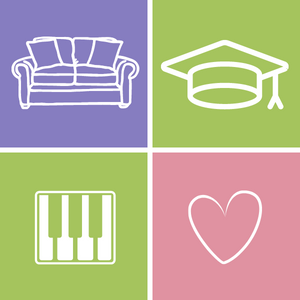 £27 per month
Friendly Kodály Community

Teaching Courses

for music and piano
Q&A Coaching Calls
Member Musicianship courses
Doremi Teach: Music - Primary Kodály Curriculum for EYFS/KS1 - LEARN MORE
Downloadable lesson plans
Video lesson walk-throughs
Special Guest sessions
Live and recorded sessions
Primary and Piano Staffrooms
Our exclusive Facebook group Doremi Sofa
Worried about money? Check out our Supported Investment Option*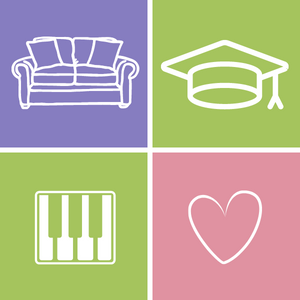 £47 per month
Everything in Doremi Membership plus
Helen's Signature

Doremi Piano curriculum for young beginners

- LEARN MORE
*Supported Investment: £17 per month. Value: over £320 per year!
If you want to invest in yourself and your teaching but are worried about money (cheers Covid!) why not opt for our supported investment.
We want to help you get started so if you need to, you can become a Doremi Member for £17 per month and get all the same perks. As you grow, you can switch up to "true cost" membership knowing that you're supporting someone else starting out on their journey.
Want Helen's Signature Doremi Piano curriculum?
Teach:Piano membership gives you access to Helen's detailed signature Doremi curriculum courses for teaching piano to young beginners using the Kodály Approach.
Downloadable detailed and progressive lesson plans containing every microstep you need to succeed with your students
Video walkthroughs of every lesson with demonstrations and teaching tips
Money Back Guarantee
When you become a Doremi Member you are fully protected by our Money Back Guarantee. If you don't feel like you've received value and you decide you want to cancel any time within the next 14 days, just let us know and we'll send you a prompt refund. No hassles, headaches or hoops to jump through.
We're confident that you'll find Doremi Membership useful, and we won't make you beg or invoke any silly rules or conditions - if you're not satisfied within your first 14 days then we'll refund you without any fuss.
What happens when I sign up?
#1 You will receive a welcome email from Helen
#2 Helen will invite you to join our private Facebook group for members
#3 You can join our Primary Staffroom or Piano Staffroom for focussed support
#4 You will get access to the library of included courses and event recordings
#5 You will gain access to the Live Schedule and the Zoom codes
#6 Helen will send you member-only emails with the latest member content and events
#7 You will gain access to the member discounts
#8 You will become part of our supportive team and make friends
#9 You will discover it's about more than just the music!
#10 Fully-flexible membership. Upgrade, downgrade or cancel easily and at any time.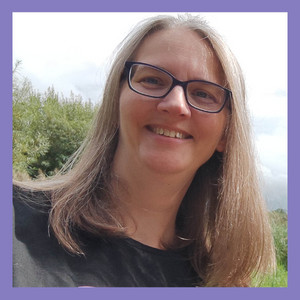 Join Helen and the team!
Helen Russell BSc(Hons) PGCE ATCL BKC
British Kodály Academy Education Board
Doremi Piano author
Teacher of hundreds of piano and singing students using the Kodály Approach
Super friendly and nurturing
Scout Leader in rainy Worcestershire