Do you want to get your music lessons all planned out for the next half-term without the stress?
When you are not used to planning a music lesson, it can be challenging to know where to begin.
Even when you've bought all the books and been on all the courses, you can still feel overwhelmed and not actually have a practical lesson plan to take into your classroom.
That's why the Doremi Primary Kodály Curriculum is so valuable! You get
Downloadable detailed lesson plans
Video walkthroughs of every lesson
Helen and Rebecca on hand with their exceptional expertise
Quick access demonstrations of every song
Full breakdown of game instructions, uses and how activities can develop in complexity
Songs accessible from your favourite podcast platform
Our super supportive Doremi community of fellow teachers and experts!!
Suitable for classroom teachers, music specialists and extra-curricular club leaders
Doremi Teach: Music courses support teachers of children aged 4 to 7 who are starting their Kodály journeys.
You're so busy! Don't waste time trawling through the piles of resources you've collected over the years. We've done all the hard work for you! So you know you're getting the best for you and your students.
As a bonus, you also get free access to Doremi Sofa, which includes our exclusive online Facebook community where Helen hangs out every day with other Kodály geeks and teachers just like you. Doremi Members also enjoy regular live events and Q&A time with Helen.
As a double bonus we've also included our Solfa from Scratch course, worth £60, that has been helping people take the first steps in their Kodály journey. Perfect for teachers to see where the approach can take their students over the next few years!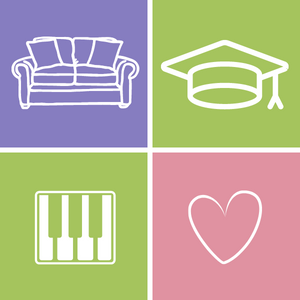 £27 per month
Friendly Kodály Community

Teaching Courses

for music and piano
Q&A Coaching Calls
Member Musicianship courses
Helen's Primary Kodály Curriculum
Downloadable lesson plans
Video lesson walk-throughs
Special Guest sessions
Live and recorded sessions
Primary and Piano Staffrooms
Our exclusive Facebook group Doremi Sofa
Worried about money? Check out our Supported Investment Option*
Find out more about Doremi Membership here